Good Stuff #10
Monsoons and the slow life
Monsoons have inundated most parts of the country. My home state, Assam, is reeling under floods, with no respite in sight. I have been trying to count all the privileges I get to live with and the slow life that I am able to afford through this madness. Brewing some kombucha this side, hoping we can share it someday :)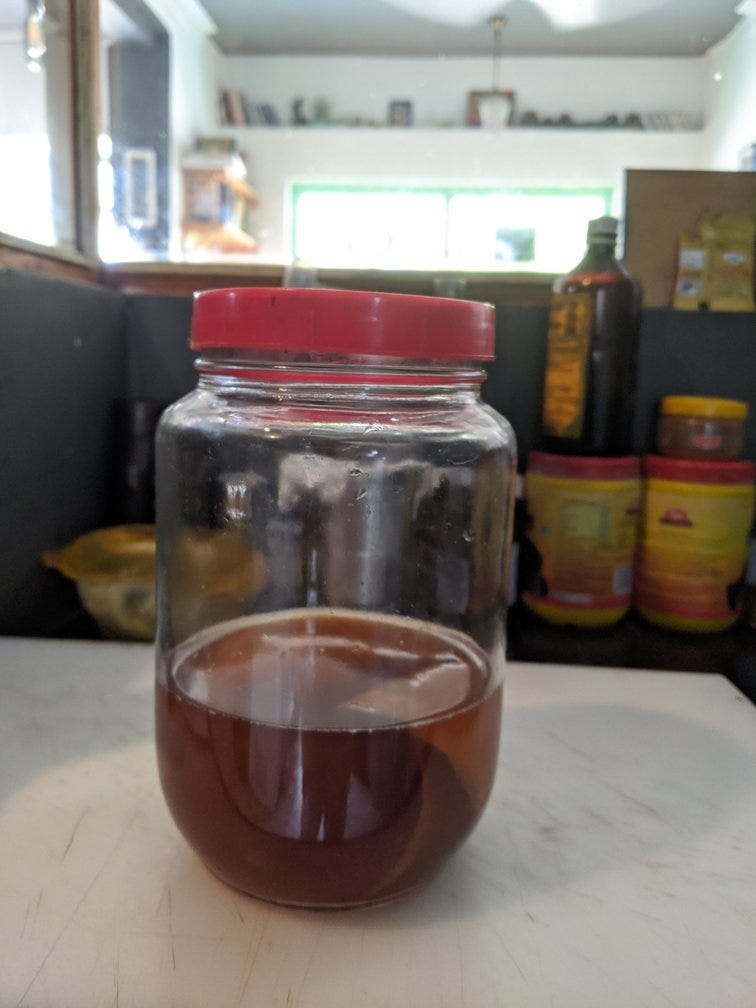 This week, we celebrate Sonalika (on the 19th), please send her some love from our side :)
---
DO
Try out recipes by food-loving creatives from around the world. From Kale Pesto to Japanese Pasta, from the Netherlands to eastern Andalucia this one's quite a journey through its visuals.
---
WATCH
As a Chinese woman living in Canada, Ming Huang's time working as a nude figure model for art classes was fraught with psychological complexities, hidden from view for those who drew her. While in China her figure was considered bigger than the feminine ideal, a continent away she found her body was considered 'beautiful', 'sculptural', and 'exotic' – sentiments sometimes verbalized by the art students. In this animated film, Chinese-born Los Angeles-based artist Danski Tang brings her friend Ming Huang's experiences to evocative animated life, using a moody colour palette and a sparse, bass-heavy score to probe the silent struggles that characterised her experience.
---
LISTEN
Guitarist, trumpet player, and keyboardist, Kartik Pillai's alter ego, 'Jamblu', takes us through 45 minutes of indescribable bliss. "To live is enough. To listen, how beautiful."
---
As always, any thoughts or feedback are always welcome. Share your thoughts with us!