Good Stuff #13
The city and its stories
I am back in the city, after a month in the mountains. It's always a little heartbreaking to leave, but thankfully this time I had company. On the ride till the airport and on the flight till Delhi, and even at Delhi airport as I had my layover, a friend very sweetly ordered donuts and coffee for me from the Krispy Kreme kiosk. The last few days were about more meals, a potluck, a farewell lunch and lots of gifts, keepsakes, books, and lots of desserts to carry with me. Back in the city, I am quarantining for 10 days, but I managed to do a bit of a sneak out yesterday. As the city observed the night-time curfew, I went for a stroll around my neighbourhood, to join my girl gang from Women Walk At Midnight, in solidarity of our nightly explorations of the city, reclaiming our spaces as women. This time, last year, we were on our 12-hour walk covering 30+ kilometres overnight from Vasant Kunj to India Gate.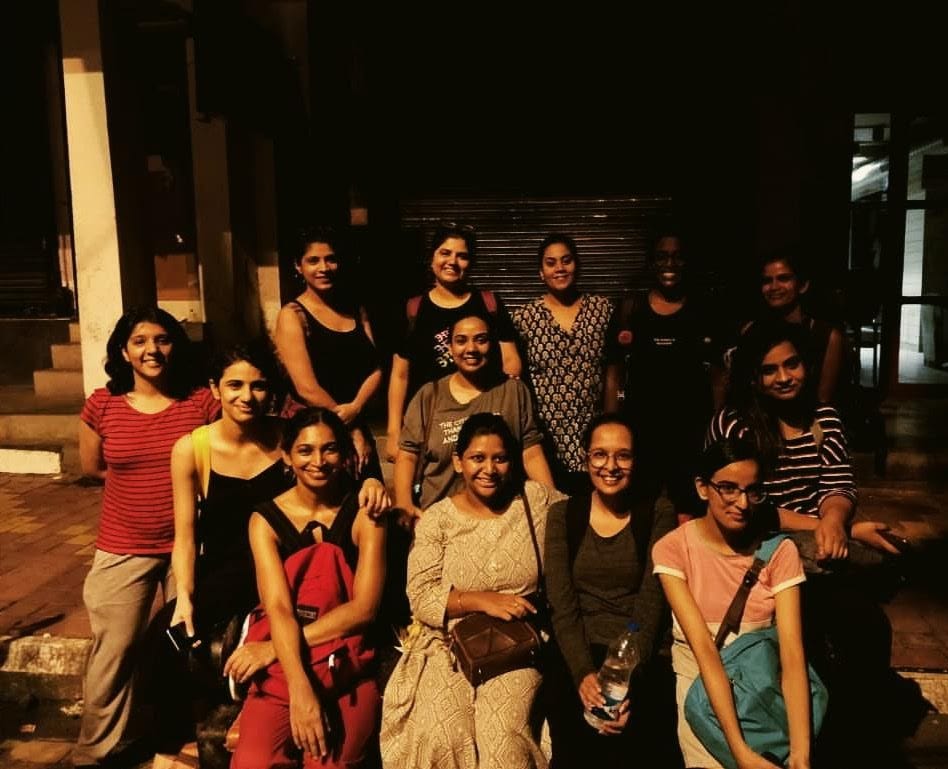 Taking a break, somewhere in Meherchand Market. 15/08/19.
---
READ
Like with the past few years, I have struggled to truly celebrate Independence Day. Is it really what we are celebrating? Is it truly our Azaadi? As voices of minorities go unheard more and more, this publishing house is giving voice to Dalits, one of India's most ill-treated communities. This interview with the founder, Yogesh Maitreya, shares with us his experience with regional literature, and of setting up Panthers' Paw Publication, from a corner of a small hostel room in TISS Mumbai.
---
WATCH
Monsoons + the northeast. There couldn't have been a dreamier visual scape. Lovingly put together by Shashwat Bulusu and Boyer Debbarma. This one's a journey within a journey.
---
As always, any thoughts or feedback are always welcome :)